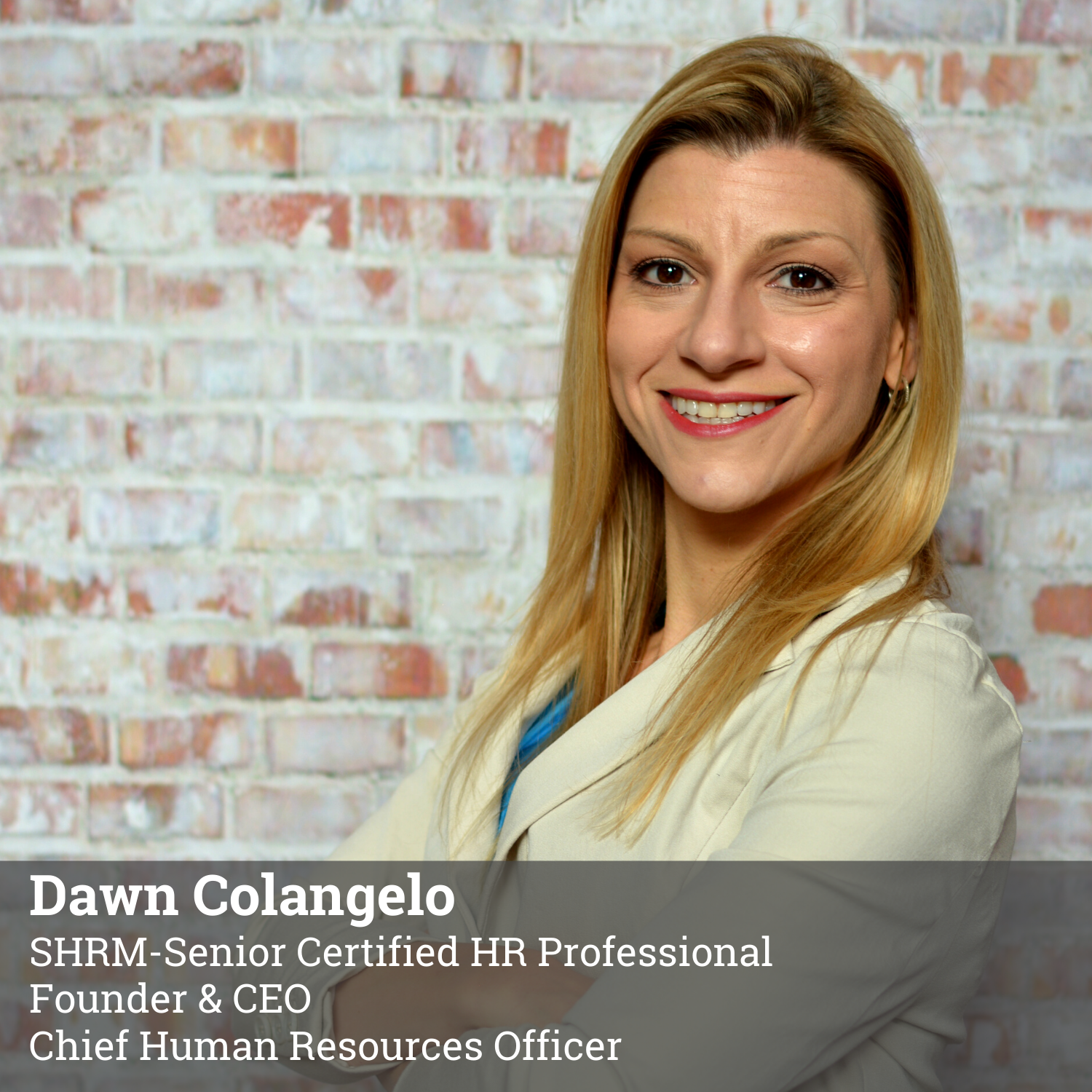 Dawn Colangelo, MBA, SHRM-SCP is an experienced, certified, and internationally respected Human Resources Professional who has been servicing business owners and entrepreneurs as their outsourced Human Resources Manager for over 15 years. 
With a passion for setting businesses up for success, she has the ability to analyze current procedures, conduct research, create a strategy, and develop effective policies and procedures that fit each company's individual management style while remaining compliant. She also assists clients with various audits, internal investigations, documentation and planning to resolve current or potential legal issues, and unemployment hearings.
Early on, Dawn realized that there was a gap between business owner's HR needs and the HR Consulting and Outsourcing widely offered. This is where the concept of Human Asset Consultants began. Business owners and entrepreneurs deserve better. Larger companies providing HR services which sell "dedicated" HR reps were failing companies who need them the most. Human Asset Consultants was ultimately created to provide specialized needs to all of its clients by having a Certified HR Professional dive in and be a part of the leadership team.
Dawn is a fun individual who loves to help others realize their potential. She received both her Bachelor of Science in Business Administration and Master of Business Administration (MBA) with a Human Resource Management focus from the University of Central Florida.
Her expertise and recognition has led her to not only assist businesses and individuals directly, but also as a "How-to" writer on HR and Management topics for one of the world's most popular how-to sites and as an aptitude test writer for an assessment tool used by companies throughout the world.